Termites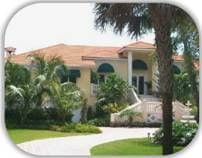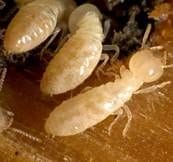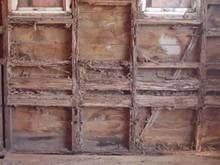 Termites are the single biggest threat to your number one investmentthe family home
Don't chance the protection of this investment to any one other than an experienced, professional, reliable and understanding termite expert.
With over 20 years experience in the termite industry Head Technician Michael Hughes (licence no L1521) really knows termites. More importantly Michael knows the best termite management program to suite your needs.
Here are the 4 steps to solving your termite problem.
Once you suspect having termites it is very important to leave them undisturbed.

Contact Novopest for a free no obligation termite consultation.

Carry out a thorough, comprehensive termite inspection to the whole of your property including, interior, exterior, roof void, subfloor, garage, outbuildings, fences, grounds (trees, tree stumps, stored timbers, retaining walls etc).

Choose the termite management program that will best suite your needs and provide you with a long term solution.
Choosing the right termite management program will depend on a number of variables.
(a)
The species of termite
.
Different species of termites will respond better to certain types of treatment. They will also behave in different ways and prefer different types of timber.
(b) Time of year.
Termites maintain their nest at approximately 32 36 degrees centigrade. In winter they need more termites in the nest for warmth and in summer allow more termites out of the colony. Therefore in the warmer months they are more active and have a larger capacity to cause damage. This may play a part as to whether a termite baiting program is implemented for example or it may affect the success of a termite dusting treatment.
(c) House construction.
Your house may be too low for physical access and therefore a soil barrier treatment may not be possible.
(d) Personal circumstances.
You may be selling your home and require a reasonably quick solution.
(e)
Environmental concerns.
You may live in an environmentally sensitive area where large volumes of insecticide may not be able to be used.
(f)
Health concerns
.
You or a family member may have a health concern (eg asthma or allergy) that may restrict the use of certain products
When choosing a termite management program the following options or combination may be considered.
| | | |
| --- | --- | --- |
| | If the colony can be located (eg by drilling and probing a tree) the direct treatment of the colony may achieved with the injection with an approve termiticide. | |
| | | |
| --- | --- | --- |
| | Termite activity present in a structure may be treated with an approved termite dust formulation or termite bait material may installed on the activity for their controlled consumption. | |
| | | |
| --- | --- | --- |
| | A chemical soil barrier treatment may be installed to the substructure or perimeter soil to impede termite access. | |
| | | |
| --- | --- | --- |
| | A termite baiting and monitoring system may be installed around the perimeter of the building. | |
Contact us today for the ultimate termite management program.