Termite Insurance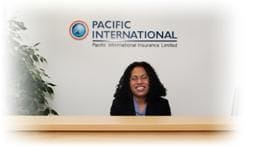 Novopest in conjunction with Pacific International Insurance can now offer you Termite Insurance. Yes. Termite Insurance! Your general house hold insurance policy does not cover you against termite attack and yet termites cause 5 times more damage than fire to Australian property every year.
With a Termite Insurance policy you can rest easy knowing your house is truly safe. Once the policy is in place you will be covered for up to $100 000 for all structural and decorative timber repairs as well as any treatment costs should an infestation occur. And the claim excess is $0.
There are three types of policies available. The first is called TimberSure and is put in place once a Termite Management Program has been carried out and completed. This will be required if there is a current termite infestation or the property has a previous history of termite attack. A TimberSafe For Baiting policy may be provided if a Termite Baiting Program is implemented instead.
If however there are neither active termites or a termite history and all conducive conditions have been removed, you may have a TimberSafe policy in place immediately without the need for a Termite Management System. So for true peace of mind from termites,
contact us
now for an inspection report and FREE insurance assessment.
For total peace of mind, contact Novopest regarding Termite Insurance today...