Commercial pest control
Whether you run a restaurant, hotel, motel, retail shop, manufacturing outlet, service station, office block or shopping centre Novopest have a no fuss, low toxic solution to your commercial pest control needs.

There are four core services from which to choose.
Single Select (1 pest or 1 termite inspection report)

Single Plus (1 pest + termite inspection report)

Multi4 Select (4 pests)

Multi4 Plus (4 pests + termite inspection report)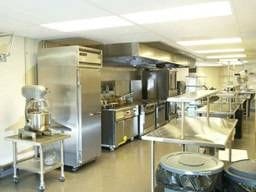 Here's how it works.
Choose 1 or 4 of the following pests:- cockroaches, ants, webbing spiders, silver fish, carpet beetles, fleas, wasps, bedbugs, bird lice, rats and mice.

Have Novopest carry out a professional, thorough low toxic pest management treatment to your business 4 times a year.

Relax with the peace of mind knowing that if any of these pests return with in the quarterly period so do we.

For added peace of mind include an annual comprehensive written termite inspection report in your service.
Contact us today for the ultimate commercial pest management service.